Relationships might be romantic, friendships, family relationships, work or study-related relationships, relationships with people in the community, or anywhere in between. Whoever they might be with, healthy relationships have the potential to connect us, empower us and help us to feel like we belong. However, sometimes the relationships that we have in our lives are not healthy, and this can be challenging and uncomfortable to address. Or, perhaps you've recognised that a friend or family member is suffering from an unhealthy relationship in their life. Knowing when to recognise if a relationship is healthy or not is an important life tool, not just for yourself, but for those around you.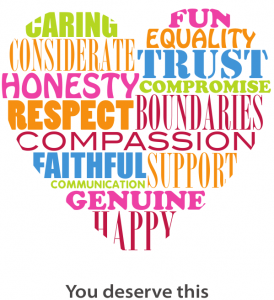 What is a healthy relationship?
Below are some of the characteristics that contribute to defining a healthy relationship.
It feels great! People in the relationship feel valued, supported, safe and respected. There is mutual trust, and honesty. You feel happy and excited to spend time in each other's company!
You are free. People in a healthy relationship give each other the space to have their own, individual lives. This means that each person in the relationship respects the other enough to let them make their own decisions about who they want to see and spend time with, how they spend their money, which hobbies and interests they have, where they work, what they study, their religion, culture and their spirituality. Remember that having different interests, friendship groups, passions and personalities can help to create a sense of independence in a relationship, and keep the relationship interesting! It's great to value and celebrate each other's differences.
There is plenty of communication. This means that people in the relationship openly communicate with each other, can talk to each other about anything without judgement, and feel that they are listened to. Remember that its ok to disagree sometimes. People in a healthy relationship feel that they can have a constructive conversation with each other to resolve conflict.
Equality. People in the relationship put equal effort into the relationship, and understand that each other's point of view are as important as their own.
People in a healthy relationship feel that the relationship is progressing at a comfortable pace, and that their boundaries are respected. In terms of romantic and sexual relationships, it is essential that you can say to no to sex, and understand that you should never make your partner feel obligated to engage in sex.
What is an unhealthy relationship?
Here are some warning signs that indicate a relationship might be unhealthy.
Abuse. Whether it be emotional, psychological or physical abuse, abuse is never ok. No one else has the right to tell you what happens to you or your body, no matter how close to them you are.
Lack of communication. If it is hard to communicate ideas, thoughts or feelings, this may indicate an unhealthy relationship. This is especially true if there is constant arguing without a resolution being reached, or you feel that you are not being listened to.
While it can be good to spend lots of time with the important people in your life, relationships may become unhealthy if things become too intense. For example, if you feel that a partner is being obsessive, taking up so much of your life that you don't have time for anyone else, or not allowing you the freedom to spend time apart, this can be an indicator of an unhealthy relationship.
This means someone constantly putting you down, or purposefully trying to make you feel bad about yourself.
Guilt tripping. This occurs when your partner, friend or anyone else you have a relationship with constantly tries to make you feel guilty for things that you shouldn't have to feel guilty for.
If someone you are in a relationship is not loyal to you.
If a partner, or even friend, can't let you have friendships with other people, or stops you from doing things that you want to because they are jealous, it is important to recognise that this is controlling behaviour, and is not acceptable.
Lack of equality. You have the right to feel that there is an even balance of power in the relationship, and that you are not being dominated by another person. This idea can be extended to friendships too. We all know that one friend who is constantly offloading their problems onto us, but who perhaps doesn't listen to our problems when we have them. Relationships shouldn't be one-sided.
It doesn't feel good. Sometimes there might be nothing specifically wrong with a relationship, but over time things change and we might feel that we no longer want to be in a relationship with someone. It's important to remember that it is ok to end relationships (particularly romantic relationships) that don't give you joy, fulfilment or that don't bring happiness. It is your right to decide who you want to be in a relationship with.
How can I have a conversation with a friend who I think may be in an unhealthy relationship?
Whilst this can seem like a daunting, overwhelming or uncomfortable conversation to have, there are strategies that can help to make the conversation respectful and potentially helpful. It is important to know that it is ok to speak up if you see something that indicates that someone you know is suffering from an unhealthy relationship. Many people would be glad to know that someone is looking out for them. Remember that there is no right or wrong way for a person who is in an unhealthy relationship, and who may have even suffered from abuse to react. Pick a quiet time to talk, away from the person that they are having problems with. Try to withhold judgement, listen intently and don't interrupt. Start the conversation on a positive note, for example, "You are such a lovely friend to be around, I haven't seen as much of you lately and I miss you!" This could be followed by gently expressing concern, for example, "I want you to know that I am here for you. Is everything ok?". Ask them how you can help. It is important that the person you are concerned about understands that you are on their side, and try not to make excuses for the person who is hurting them. If they feel judged or criticised, they may not want to open up again. If you feel that the conversation is making them feel worse, acknowledge the individual's strength, and continue to remind them that they are doing their best to cope with a stressful and difficult situation. If you suspect they have been abused, perhaps ask before you give them a hug or touch them as this can bring up bad memories.
Help your friend, or whoever it may be, to explore other support options, for example, speaking to a counsellor by phoning up 1800-RESPECT, the White Ribbon organisation, or putting them in touch with services such as Relationships WA. Don't forget to access support services for yourself if you need it, as it can be quite daunting helping someone who is suffering. It is important to respect the choice of the individual, even if it's not the choice that you want them to make. Sometimes all you can do is offer your ongoing support. Perhaps, you can help them in practical ways such as child minding, or a safe place to escape to should they need it.  It can be confusing to know whether you need to report something to the police. If you need help, visit the 1800-RESPECT website, which helps you to understand the legal requirements around reporting abuse.
Some Other Resources
1800RESPECT (1800737732) https://www.1800respect.org.au
White Ribbon Organisation https://www.whiteribbon.org.au
Relationships WA https://relationshipswa.org.au
1800RESPECT Legal requirements for reporting abuse website https://aifs.gov.au/cfca/publications/mandatory-reporting-child-abuse-and-neglect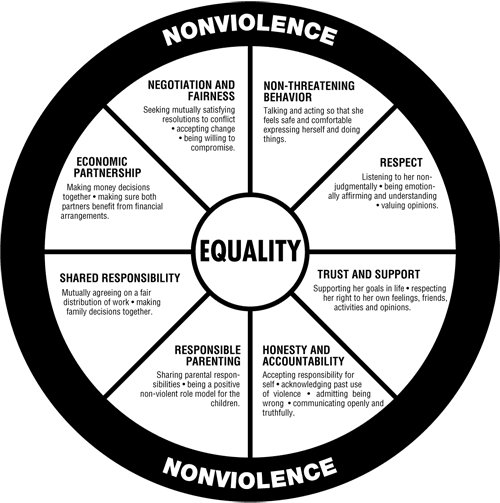 Author: Youth Ambassador Team Leader, Lucy Harris