As a not for profit charitable organisation, we are very appreciative of the suppliers who provide us with quality services and goods so that we can continue to focus on the very important mission and work of helping to support women to be able to enjoy improved health and wellbeing. We would also like to thank the friends and supporters whose valuable contributions make such a big difference to what we are able to do each day.
Herbert Smith Freehills
As a law firm, Herbert Smith Freehills believes that everyone should have equal access to justice and opportunity. Access to justice means that everyone in our society should be able to access legal advice and representation to protect their rights and maximise their opportunities. Access to opportunity means that everyone in our society should be able to access education and employment pathways and enjoy a sense of social inclusion and support. Herbert Smith Freehills is committed to using its expertise, resources and leadership to ensure that equal access to justice and opportunity is a reality through its pro brono practice and community program.
Herbert Smith Freehills has assisted Fremantle Women's Health Centre with pro bono legal advice to ensure our Constitution and governance practices continue to evolve and align with our community's needs.
MSG Architecture
MSG Architecture is an architecture studio based in Fremantle and working throughout Western Australia. After more than a decade practising in WA and internationally, we founded MSG Architecture to try and deliver architectural services in a human and flexible way. By staying small and forming collaborations when required, we are able to tailor our services to meet each clients needs. We are constantly testing our ideas and trying to blend essential design with affordability. We want to demonstrate what can be achieved with humble materials, bold moves and good design.  MSG Architecture has been working with Fremantle Women's Health Centre to provide scoping and feasibility for property redevelopment to enhance our capacity to meet our community's evolving needs for health and wellbeing services and supports.
Icon Cockram

Icon Cockram is a national construction company in Western Australia with a history of 157 years experience, making them a trusted contractor. They are committed to giving back to the community and sharing success through its 'Community 2Day ' Program. This program offers paid leave to its employees to allow them to undertake volunteer work with a charity or community organisation of their choice. Icon Cockram strongly feels that this policy embraces its values of building and maintaining relationships and embracing principles of partnerships with everyone that they interact and work with. Fremantle Women's Health Centre central building was repainted in 2019 thanks to this program of community support.
Telstra Business Centre West Perth and Cloud Connect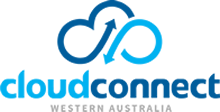 The Telstra Business Centre West Perth has been servicing the local business community in Perth since 2009. Family owned and operated they specialise in providing advice and consultation to businesses both small and large about how to best structure their telecommunication products. TBC West Perth, in partnership with Cloud Connect, have been assisting Fremantle Women's Health Centre with a significant overhaul of its IT and telecommunications systems to help us work more efficiently and shift to the new NBN system.
Avalanche Studio
Beth Wilkinson from Avalanche Studio has been working in the graphic design industry for the past seven years and has a strong print background specialising in corporate design and brand identity. She has a passion for creating invitations and illustrations for varying purposes. "I am very happy to be working with Fremantle Women's Health Centre and praise the great support and services they provide."
J.J. Saver Co.

At its core, J.J. Saver is a family owned business that has been operating in Fremantle for over 20 years.  They sell mainly ex-display, factory seconds or discontinued products so our customers can get top quality products at prices well below retail. Fremantle Women's Health Centre is grateful for their new friends and the support shown from J.J. Savers. We've been able to upgrade some of our furniture and appliances so that our clients and team can enjoy some comfort, style and quality, but at affordable prices. 
BCI Building Consultancy & Inspections
Thank you to Jo and Stuart of Building Consultancy and Inspections (previously B.H.I). BCI is one of the oldest building inspection companies in Perth, Western Australia. Since 1994 they have inspected over 24,000 properties. We provide quality and trusted inspections for homeowners as well as property investors, retail or commercial, in all suburbs in the Perth metropolitan area and beyond, seven days a week. BCI has recently provided Fremantle Women's Health Centre with a property inspection report which is helping us understand our property management needs and plan for how to take care of our future.
Leadership Western Australia

Leadership Western Australia is an independent, not-for-profit organisation that brings together leaders from the corporate, not-for-profit and government sectors in a collaborative environment to inspire and enhance exemplary leadership. Since we began our work in 2004, our vision has been to foster a strong leadership philosophy and practice that goes beyond personal and professional development. Leadership WA's key objective is to build stronger communities through leadership development programs and courses, as well as social impact initiatives. The Rising Leadership Program includes a community impact project and we are currently being supported by a project team that is volunteering its time and efforts to assisting Fremantle Women's Health Centre in 2018 to enhance its social impact.
Qess Electrical
Brandon and Chris from Qess Electrical are our favoured electricians who helps us to ensure we run an efficient and safe Centre.
QESS Electrical and Security is a family owned business who take pride in their work, with the highest standards. They cover all electrical aspects from domestic, commercial, industrial and portable security surveillance with the best solutions to suit your budget.