Fremantle Women's Health Centre is a not for profit, community health organisation dedicated to women-centred care.
Our commitment is to provide a welcoming environment with high quality, professional, affordable and accessible health and wellbeing services to women 16 years or older, who live or work in the Fremantle, East Fremantle, Cockburn, and Melville regions.
We provide a range of health promotion, prevention and treatment services for women including:
Originally known as the Multicultural Women's Health Centre we have been providing health and wellbeing services to women in our community since 1985. We changed our name in 1995 to make it clear that the services are for women of all cultural backgrounds.
Our vision
Communities in which women are valued and enjoy physical and mental health and wellbeing.
Our purpose
To improve women's health and wellbeing, prioritising the needs of women with the highest risk of poor health outcomes, through provision of services based on a social model of health.
Our values
Act with integrity, to encourage an environment of honesty and mutual trust
Be responsive, by providing affordable services and facilitating equal access to services for all women regardless of age, ability, religion, culture, sexuality or socio-economic circumstances
Be woman-centred, by respecting women's individuality, their family and group affiliations, and encouraging women to become equal and active partners in their health care
Show compassion by caring, being empathic, and providing a safe space for women
Our goals
To be a leader in the provision of high quality, specialist health and wellbeing services, including health promotion, prevention and treatment, for women by women
To provide a comfortable, friendly and professional setting, in which staff give time to listen and understand
To deliver services with integrity, transparency, accountability and sustainability
To be responsive to community needs
Client feedback
Every year we survey the women who use our service. As well as providing us with feedback the survey gives women the chance to have a say about what kinds of health and wellbeing services they would like to see provided.
We are proud of the very high level of client satisfaction we see in all our surveys.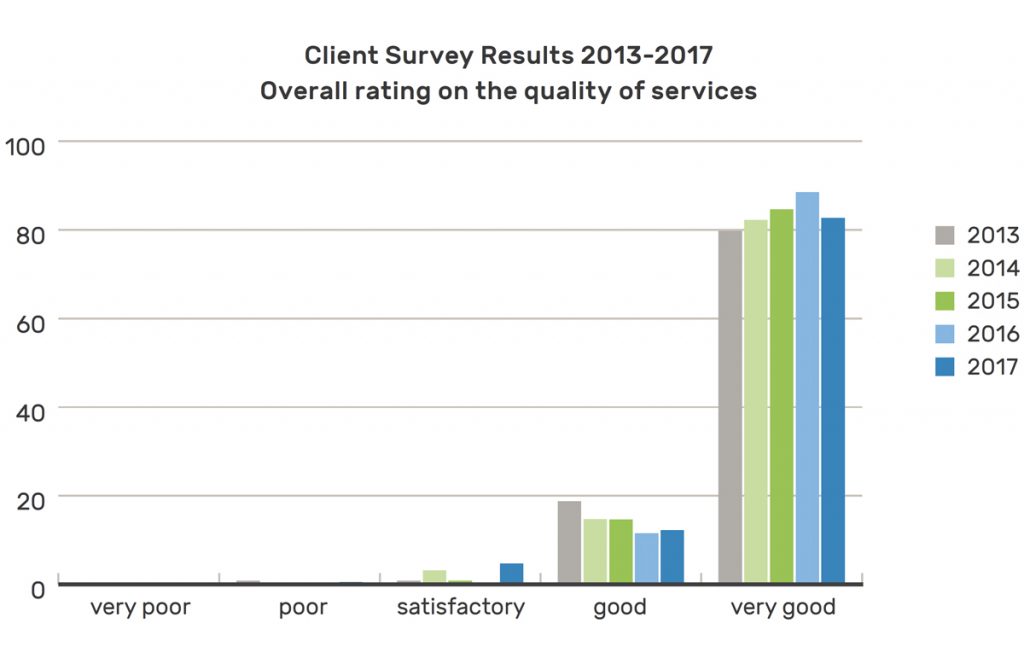 E-newsletter