Board Members
Chair: Gail Ross-Adjie
Deputy Chair: Chelsea McKinney
Secretary: Nikita Thomas
Treasurer: Roseanne Thomas
Jennie Gray
Emma O'Hara
Kathleen Burton
Jaine Edge
Saskia Goedhart
Hannah Campbell
Governance
FWHC is a member-based organisation, governed by a voluntary Board of women all bound by a code of conduct to ensure the highest ethical standards.
Reflecting the values of the organisation, the Board is committed to respecting individuality and diversity and building relationships that are respectful and empowering.
Our Board processes include:
Regular Board skills audits, so we can ensure the right mix of skills are around the table.
Assessment of Board processes and activities against the ASX Corporate Governance Principals,
Mentoring for new Board members to streamline their effectiveness and ability to make worthwhile contributions.
When Board positions become available they will be listed on the Employment page.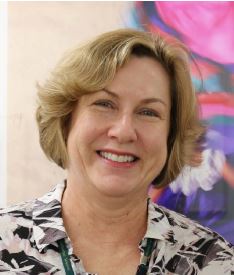 Gail Ross-Adjie
Chair
Joined: 2018
Gail is a registered nurse with a background in critical care and emergency who completed her PhD in 2013 at the University of Notre Dame Fremantle.  She believes that quality, respectful health care is a fundamental right for all women and is delighted to be able to support the Fremantle Women's Health Centre in a meaningful way.
Chelsea McKinney
Deputy Chair
Joined: 2017
Chelsea is the Manager of Systemic Advocacy at the Western Australian Association for Mental Health and has a long career in advocating for social justice in the context of community services. She has a Masters in Community Development and Management, and has also worked in family and domestic violence services, disability and child protection prevention.
Chelsea joined the board because she believes passionately in the protection and development of safe women-only and women-led services, and in the contribution to community that small local services bring. She is pleased to have this opportunity to contribute to women's health, wellbeing and empowerment.
Nikita Thomas
Secretary
Joined: 2019
Nikita completed a Bachelor of Laws and Bachelor of Arts (Indonesian) at the University of Western Australia. Nikita is currently working as the Philanthropy Coordinator at Cancer Council Western Australia. Her work involves engaging the Western Australian community, donors and businesses to help reduce the incidence and impact of cancer and encourage philanthropic support for Cancer Council WA's work.
Nikita is passionate about social justice, human rights and equality for women.  Nikita joined the board for the opportunity to contribute to women's health, wellbeing and empowerment in our community.
Jennie Gray
Member
Joined: 2015
Jennie is the Deputy CEO of WACOSS. Previously she was the Regional Manager, South Metro, Anglicare WA, and Anglicare WA's Regional Manager, North West, based in Broome. She has also worked in a range of other policy development, and service coordination and provision roles, including various positions in the women's health sector in Perth. In addition to a Bachelor of Social Work, Jennie has a Doctorate of Philosophy, "Living with a label: An action-oriented feminist inquiry into women's mental health."
Jennie joined the Board because she believes strongly in local, community-driven services and is particularly passionate about making sure that the needs of women and children are met. Jennie combines her work with the needs of her family.
Emma O'Hara
Member
Joined: 2017
Emma is a medical student at the University of Notre Dame Fremantle and has a professional background in the community services sectors. Her career experience extends to working in disability, drug and alcohol, mental health, aged care, family and domestic violence, Aboriginal health and foster care services. Emma previously completed a Bachelor's Degree in Human Biology, and a Master's Degree in Human Rights at Curtin University.
Emma is a passionate advocate for women's health and human rights, and is grateful for the opportunity to pursue these interests through an innovative and vital organisation, which works to improve the lives of women in the local community.
Kathleen Burton
Member
Joined: 2019
Kathleen currently works as the CEO of Perth City Farm, a community environmental centre in East Perth.   She's used her degree in Accounting and Entrepreneurship as a base to work with various non-profit organisations, helping them create programs that bring in new types of revenue, whilst also creating change.
Kathleen is passionate about enabling people to live considered, meaningful lives, feeling that they belong and are valued in their community, and are connected to the natural world which they respect and protect.