---
FWHC is a member-based organisation, governed by a voluntary Board of women all bound by a code of conduct to ensure the highest ethical standards.
Reflecting the values of the organisation, the Board is committed to respecting individuality and diversity and building relationships that are respectful and empowering.
Our Board processes include:
Regular Board skills audits, so we can ensure the right mix of skills are around the table.
Assessment of Board processes and activities against the ASX Corporate Governance Principals,
Mentoring for new Board members to streamline their effectiveness and ability to make worthwhile contributions.
When Board positions become available they will be listed on the Get Involved page.
---
Board Members
Gail Ross-Adjie
Chair
Joined: 2018
Gail is a registered nurse with a background in critical care and emergency who completed her PhD in 2013 at the University of Notre Dame Fremantle.  She believes that quality, respectful health care is a fundamental right for all women and is delighted to be able to support the Fremantle Women's Health Centre in a meaningful way.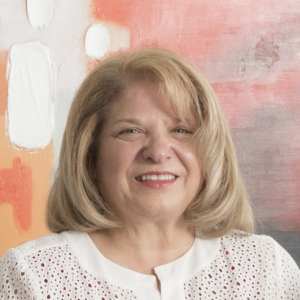 Julie Atkinson
Deputy Chair
Joined: 2021
Julie has many years of experience working in the health sector, acute, community and now residential aged care. Her responsibility is management of residents in residential aged care for the delivery of best practice care within an ageing in place high and dementia centred setting. Providing significant contribution to the strategic direction and vision for the aged care.
Julie is an advocate for our growing ageing population and contributes to the ACSA peak body for aged care well-being. Works in partnership with Notre Dame and Curtin University to support the education and placement of nurses and allied health students.
She is passionate about being involved in services providing optimal care for everyone in the community, with a Post Grad qualification in Human Resource Management, Health Psychology, Business.
Julie also loves adventure travel, including trekking in Nepal, Camino, Iceland.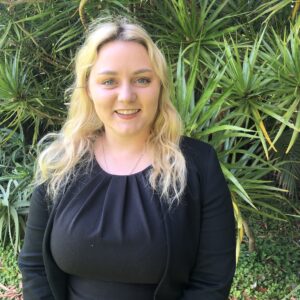 Nikita Thomas
Secretary
Joined: 2019
Nikita completed a Bachelor of Laws and Bachelor of Arts (Indonesian) at the University of Western Australia. Nikita is currently working as the Philanthropy Coordinator at Cancer Council Western Australia. Her work involves engaging the Western Australian community, donors and businesses to help reduce the incidence and impact of cancer and encourage philanthropic support for Cancer Council WA's work.
Nikita is passionate about social justice, human rights and equality for women.  Nikita joined the board for the opportunity to contribute to women's health, wellbeing and empowerment in our community.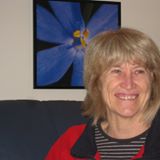 Roseanne Thomas
Treasurer
Joined: 2020
Roseanne has many years commercial and manufacturing experience in Financial Controller and CFO roles. She has been a member of Soroptimist International for 20 years working and supporting women and girls.
Since retirement, she has taken on a number of Board roles in the areas of women's services as well as in not for profits in the multicultural space. She also volunteers with a domestic violence service organisation.
Nadege Anderson
Joined: 2022
Nadege has broad experience across a number of sectors including First Nations health (New Zealand), Aged Care and Disability Services. She is experienced in Community Engagement, Service Development and Project Management.
Nadege completed a Bachelor of Health Sciences at the University of Auckland, and as a believer in life-long learning is currently completing post-graduate study at the University of Western Australia.
Passionate about inclusion, values driven leadership, equity and social justice –Nadege has taken these passions into her small business where she working to support people with disability to find meaningful employment, and social and economic inclusion in their communities.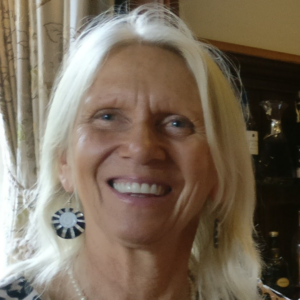 Nichola Wood
Member
Joined: 2021
Nichola is a recently retired General Practitioner with a special interest in Women's Health and Mental Health.
In 2013 she set up Woodbridge Women's Clinic which was a service run by women for women. It provided comprehensive care for the health and well being of the local community as well as antenatal care.
She has worked in many socioeconomically deprived areas and is a strong advocate for women and the disadvantaged
She is delighted to join the board of the Fremantle Women's Health Clinic and continue to be able support women in the community.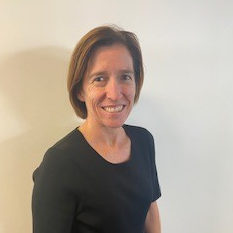 Heather Hill
Joined: October 2022
Heather is an Occupational Therapist with 23 years of experience working in the disability sector. She is a migrant from South Africa and has been living in Perth with her family since 2012. She is a registered Occupational Therapists and continues to support people living with a disability in the community.
She completed her Masters in Business Administration from University of Western Australia in 2019. She is currently the Head of Operations for the Perth and Adelaide region of a growing national Allied Health business.
Heather is a very proud single mum of 2 teenage daughters.
Penny Nash
Joined: October 2022
Penny is a retired English Solicitor who set up and ran a small law practice in England for over 20 years and then worked as a property and contract lawyer for the State Government in WA after emigrating with her family to Perth.
She is delighted to have been invited to join the Board and looks forward to familiarising herself with the Centre and using her skills to further it's interests and those of women's health and well-being.